Affordable And Clean Energy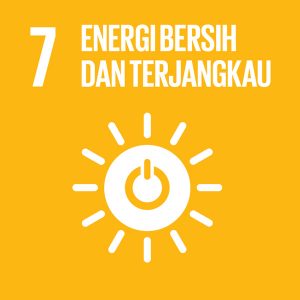 Inclusive economic development is the most effective way to reduce poverty and increase welfare. But most economic activities are impossible without the availability of modern energy that is sufficient, reliable, and has competitive prices.
Energy and how it is used must be efficient, sustainable and renewable as much as possible. In the last 20 years, several countries have made great strides in reducing energy intensity. If all currently available energy efficiency technologies are applied, energy consumption could be significantly reduced to around one-third. However, only a small part of this potential is realized.
Through a combination of several energy efficiency technologies, good building design, and new renewable roof technologies, a zero net energy building can be built. In many cases, these buildings generate solar energy which is fed into the grid for use by others.
Of course, apart from energy efficiency, policy reform and the elimination of subsidies, it is also necessary to ensure that countries switch from fossil fuels to renewable energy.
Rapid technological advances have lowered the cost of renewable energy for everyone. We are now seeing large-scale investments in common renewable energies – such as hydropower – as well as advanced technologies such as geothermal, solar and wind power. Between 2010 and 2012, a 4 percent increase globally in modern renewable energy use – three quarters provided by wind, solar and hydropower.