Responsible Consumption and Production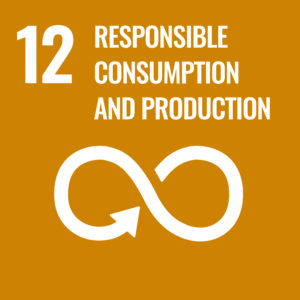 Achieving economic growth and sustainable development means we must recognize the importance of reducing our ecological footprint by changing the way we produce and consume food and other resources. Agriculture is the largest user of water worldwide, and currently irrigation takes up about 70 percent of the use of clean water fit for human use.
Efficient management of the use of shared natural resources, and the way we dispose of toxic waste and pollutants are important targets for achieving this goal. It is equally important to encourage industry, business and consumers to recycle and reduce waste, as is supporting developing countries to move towards more sustainable consumption patterns by 2030.
There are still many people in the world who even consume their basic needs cannot be said to be feasible. Reducing global per capita food waste from traders and consumers by half is also important for creating more efficient production and supply chains. This can help maintain food security and lead us to a resource efficient economy.
Responsible production and consumption is one of the 17 Global Goals set out in the 2030 Agenda for Sustainable Development. And an integrated approach is essential for progress across all goals.