Sustainables Cities and Communities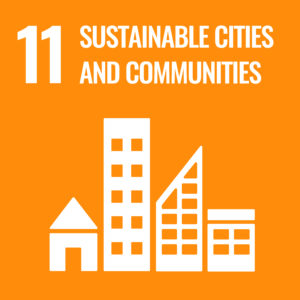 More than half of the world's population now lives in urban areas. By 2050, that number will rise to 6.5 billion people, two-thirds of the world's population. Sustainable development will not be achieved without significant changes in the way we build and manage urban areas.
The rapid growth of cities in developing countries, coupled with increasing urbanization, has resulted in a boom in the number of megapolitans. In 1990, there were ten megapolitans with a population of 10 million or more. As of 2014, there were 28 megapolitans that were home to about 453 million people.
Extreme poverty is often concentrated in urban areas, and national and municipal governments are struggling to accommodate the growing population in these areas. Creating safe and sustainable cities means ensuring access to safe and affordable housing, and improving slum settlements. It also involves investing in public transport, creating green spaces for the public, and improving urban planning and governance that is inclusive and inclusive.
Sustainable urban living is one of the 17 Global Goals set out in the 2030 Agenda for Sustainable Development. And an integrated approach is critical to progress across all of the goals.