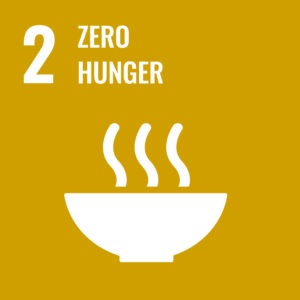 Hunger is defined as a condition resulting from chronic lack of food consumption. In the long term, chronic hunger adversely affects the health status of the community and causes high public spending on health.
Not everyone has easy access to the food they need, and this is leading to hunger and malnutrition on a large scale in the world. Most of the world's population today is chronically undernourished and unable to obtain sufficient food to meet their minimum energy requirements. Millions of children under the age of five years (toddlers) suffer from chronic or acute malnutrition during times of food shortages, hunger and social unrest, this number continues to increase.
Many factors cause hunger such as poverty, instability of the government system, use of the environment that exceeds capacity, discrimination and powerlessness such as children, women, and the elderly. Likewise, limited food subsidies, rising food prices, declining real incomes and high unemployment are the main factors causing hunger.
SDGs goal number 2 is to end hunger, achieve food security, improve nutrition and promote sustainable agriculture. This goal is in line with Indonesia's development priorities, which are contained in the priority of food security and job creation.